?If you are wishing to get into the party mood this Christmas, here is the solution! ⭐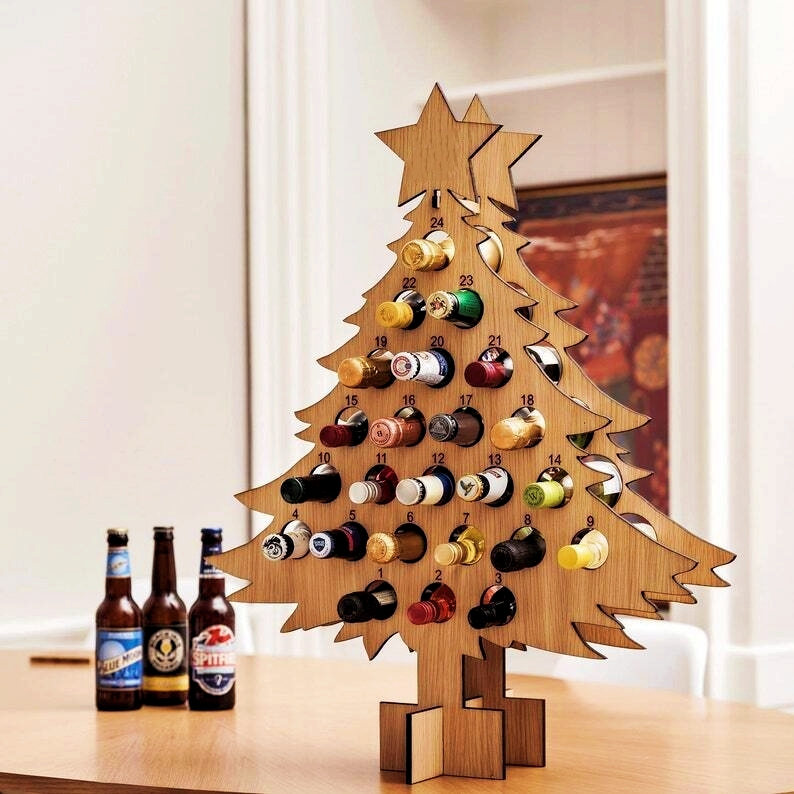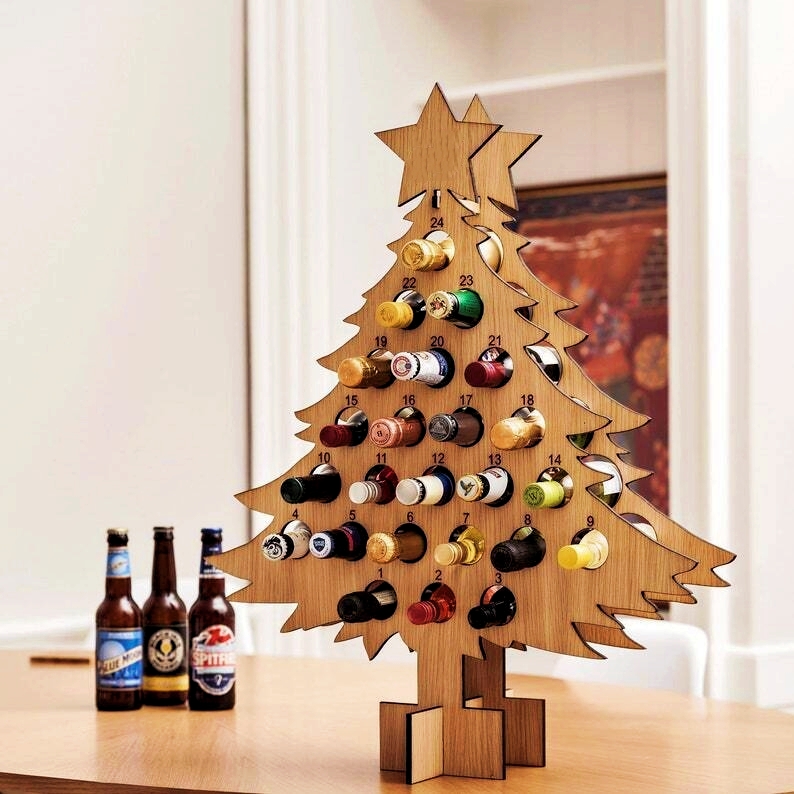 ⭐A truly unique Christmas Advent Calendar that you fill with regular beer, craft beer, mini wine! Made of birch wood and cut in the shape of a tree,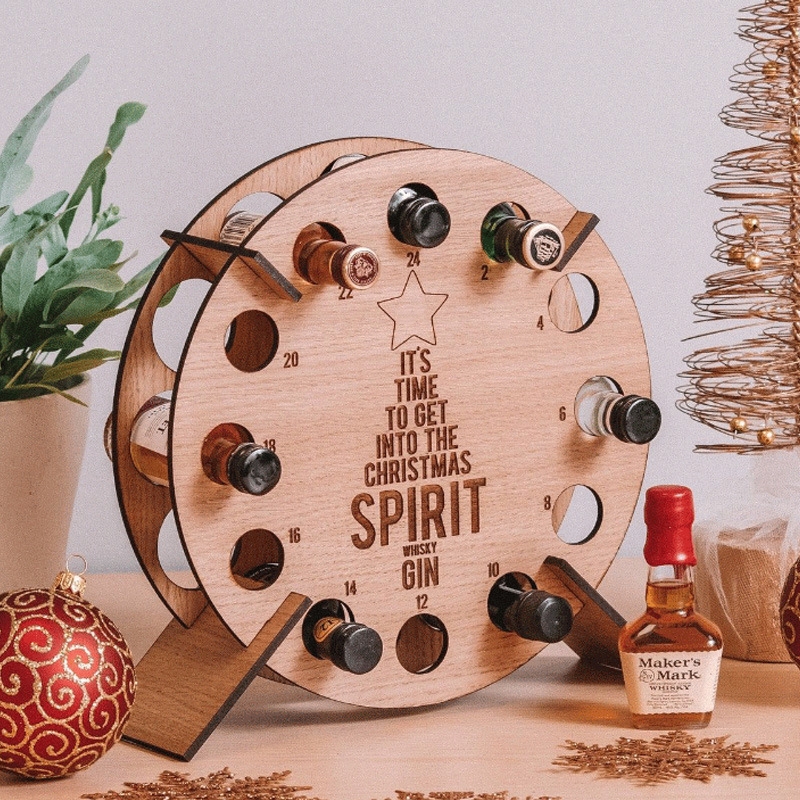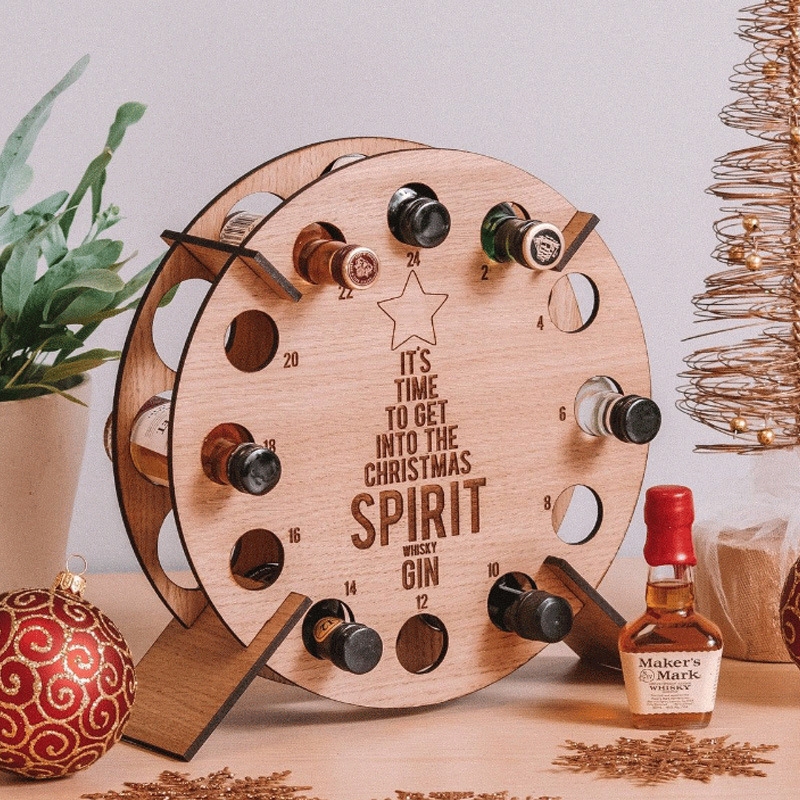 ?It is easy to assemble- just insert a spacing piece and slide the bottom stand on. Tight-fitting joints hold all the pieces together- no glue needed!!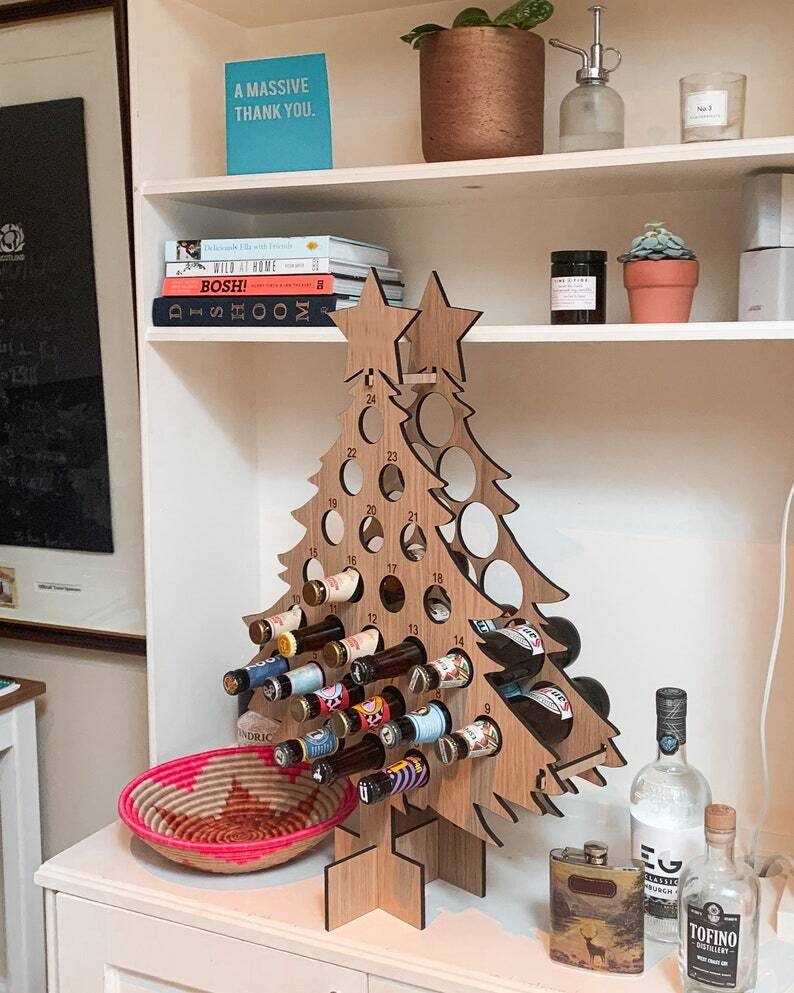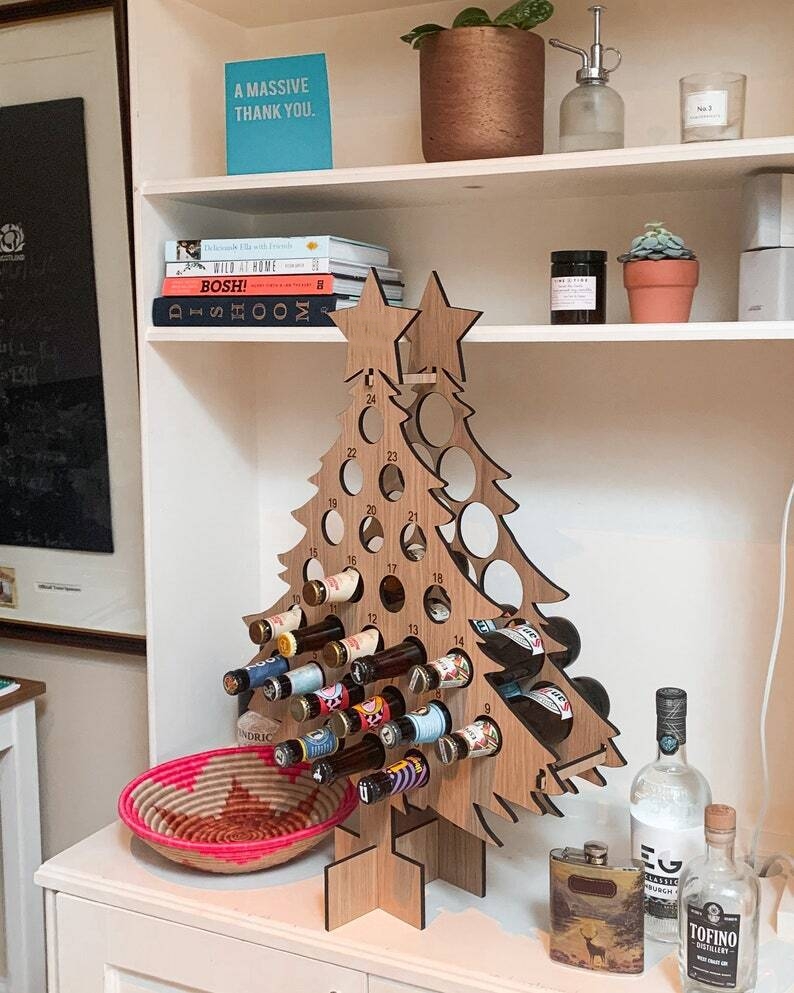 Christmas tree : front hole 2.6cm, behind hole 4.1cm, height 40cm, width 30cm
Circle : Circle : front hole 2.6cm, behind hole 4.1cm, diameter 26cm
Wine not included